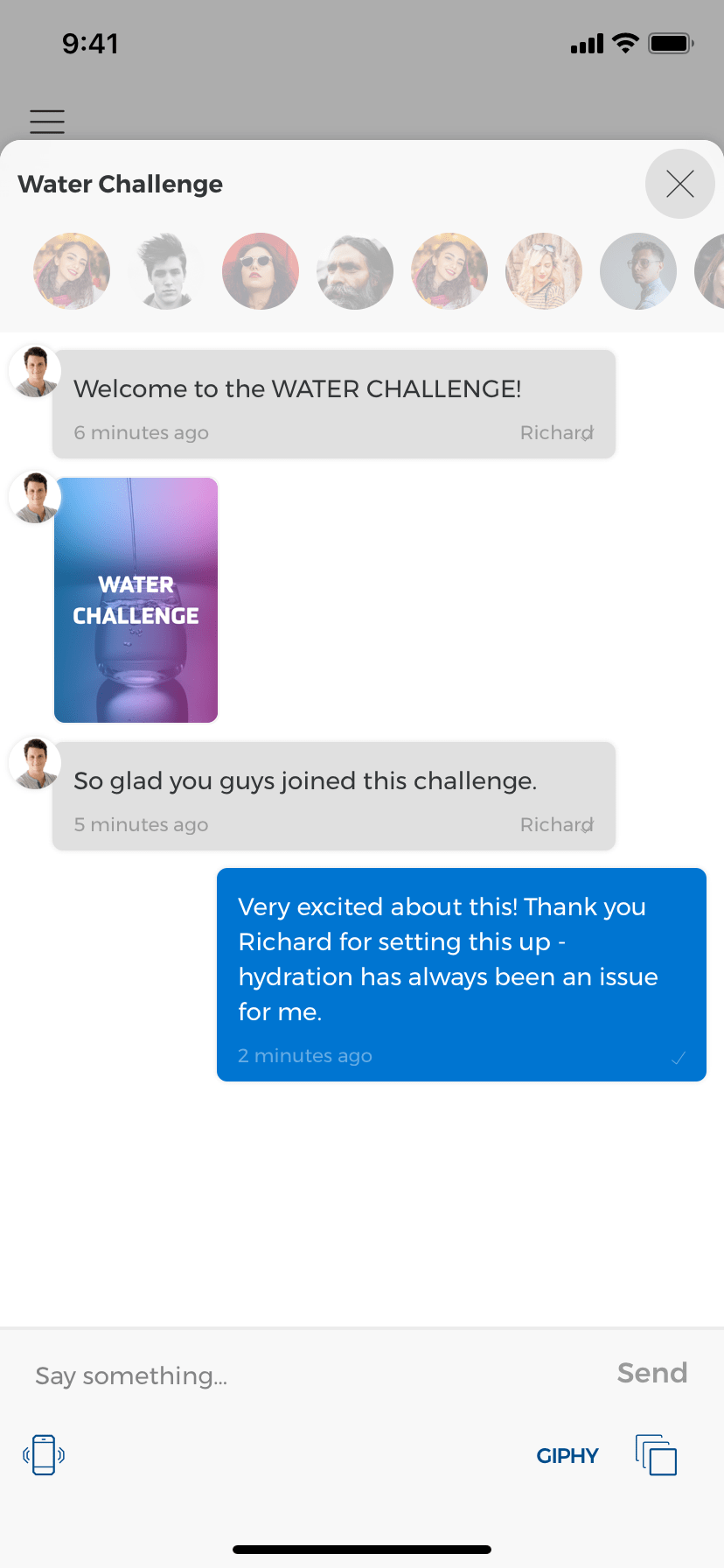 Being able to start a conversation easily is essential for every coaching process. Moreover, it should happen right where the actual work and progress is happening, and this is why Goalify Professional has a thoroughly integrated chat feature.
With the integrated chat feature, you can connect with your colleagues and staff, reach out to all your clients or engage in private conversations. You can use the chat feature from within the Goalify mobile app or Goalify Professional's web access.
Clients can easily reach out to you and your staff without switching to another texting or e-mail app. They can also adjust the number of notifications delivered for each chat individually, which helps drive engagement even in large group chats without becoming disrupting to its members.
All chats support text messages, file and picture sharing and fun, animated gif messages.