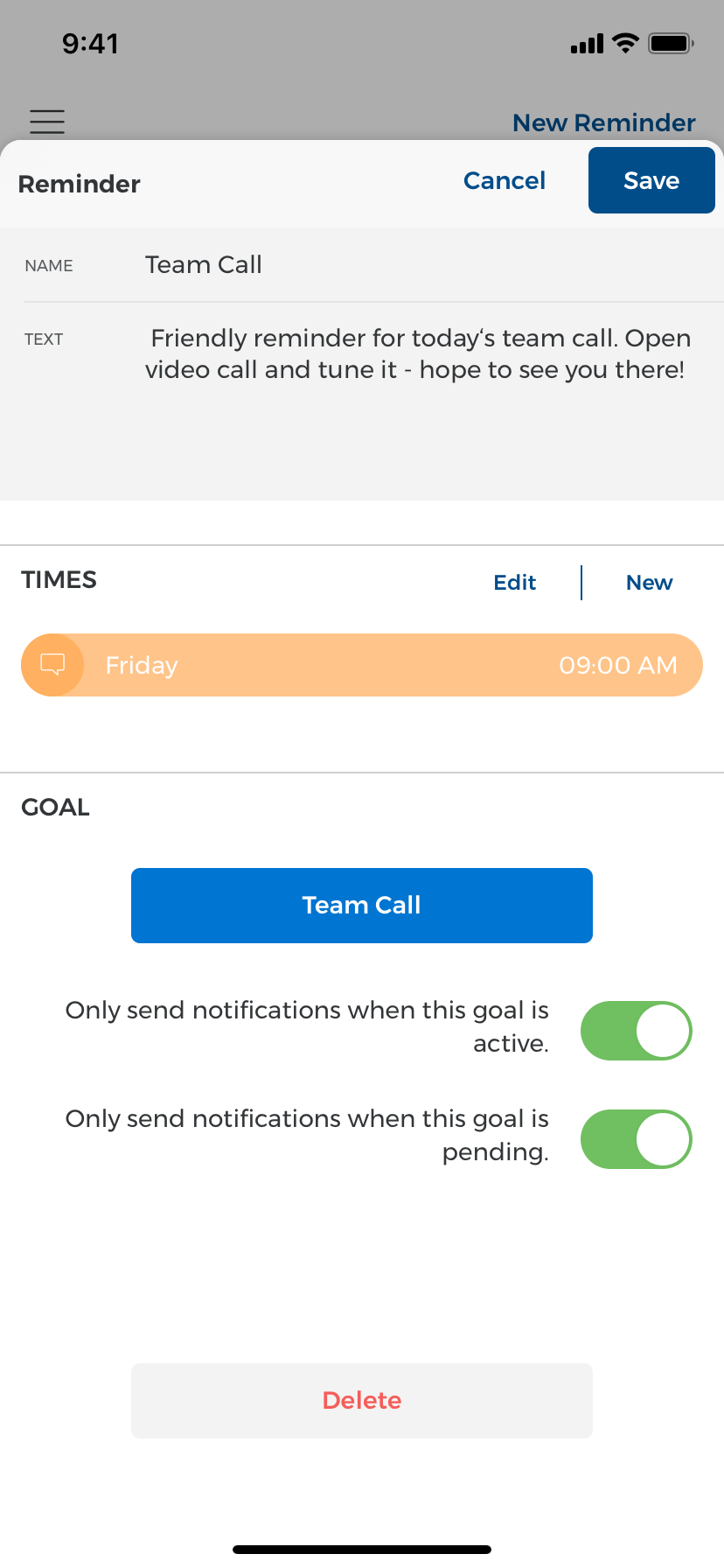 Goalify features an automated reminder feature that is AI powered to help clients stay on track with their goals and objectives.
Clients receive automated reminders if Goalify determines that they are behind in terms of their normal progress, or if they are in danger of not reaching their target. To determine the progress for each goal Goalify watches their work on each goal for a few days to adjust and set up reminders. The longer a client works on a goal the better Goalify will be able to support her or him with timely and meaningful reminders. Coaches and clients do not have to do anything for this to work, we do this magic automatically.
Depending on your coaching needs you can turn off automatic reminders all together or only for specific goals. Clients can adjust the number of reminders they will receive.
Both coaches and clients can set up individual reminders. Each reminder has its own name, a reminder text that clients will see with each notification and a list of times or intervalls when the reminder should be triggered.