We all love Goalify Professional's document feature - it opens up a whole new world of creative ways to support, inspire and motivate clients. In this edition, I want to cover an important basic: How to structure and format your text documents.
The right structure and a well-balanced design language are important to convey your message with a text document effectively. Take a moment to look at your text documents to find similar elements of content. Most likely, you will find:
Headlines
Paragraphs
Content you wish to highlight
Call to actions
Next, experiment with finding a format for each of these elements. Try different colors, formatting and spacing. Avoid too many different styles and rather stick to a few common ones. Less is more when it comes to formatting text. Make sure to apply the final styling to all your text documents for consistency.
Clients will adjust quickly to your visual language and will have a better user experience when consuming your content.
I have prepared a screenshot of an unformatted text and a formatted text for illustration purposes. Do you notice how little formatting is needed to make a plain wall of text much more interesting to the eye and therefore appealing to the reader?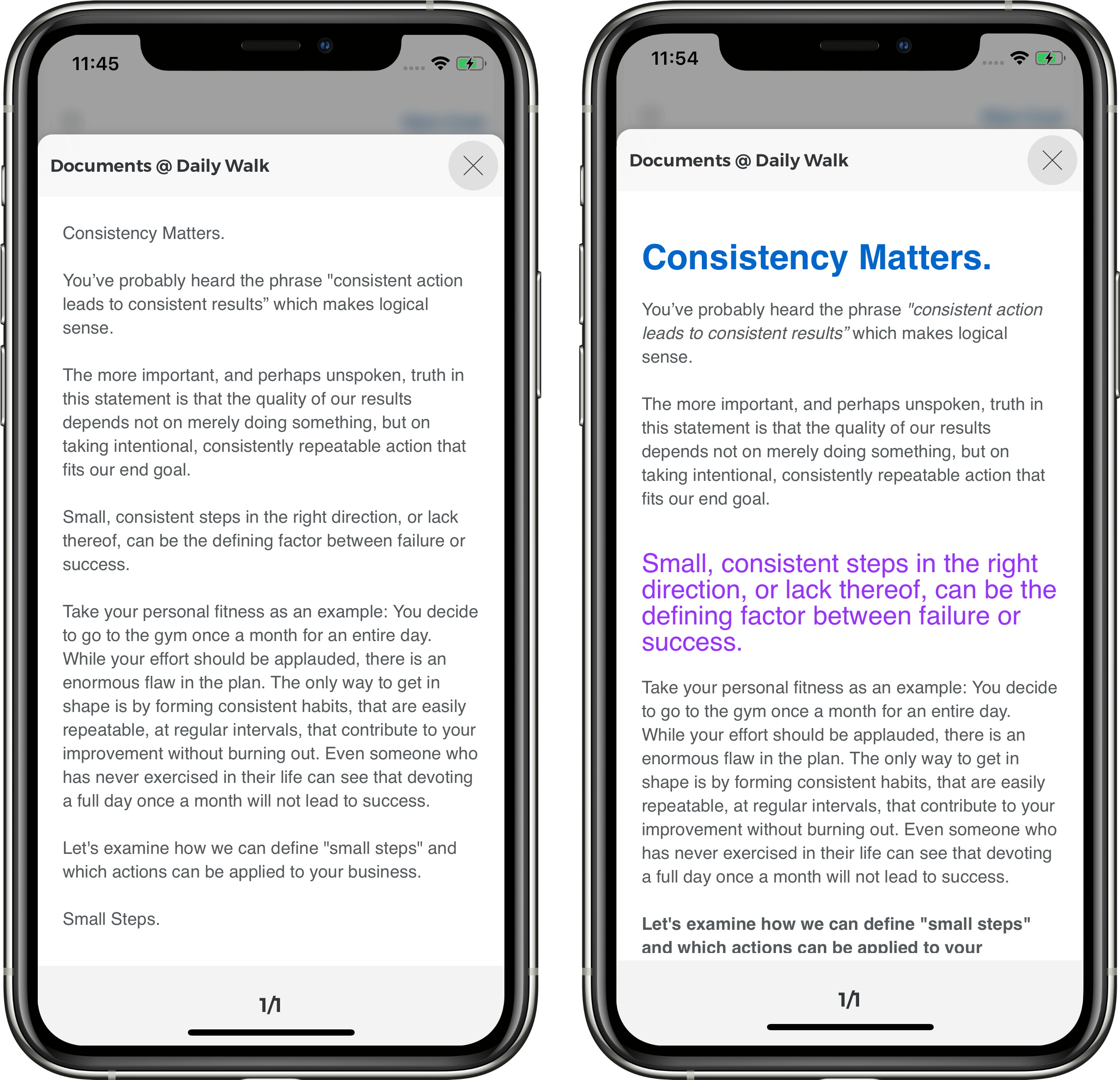 That's all for this insight. Be on the lookout for the next one. If there's a specific topic you'd like me to touch on, let me know!
Michael
Picture Credits: